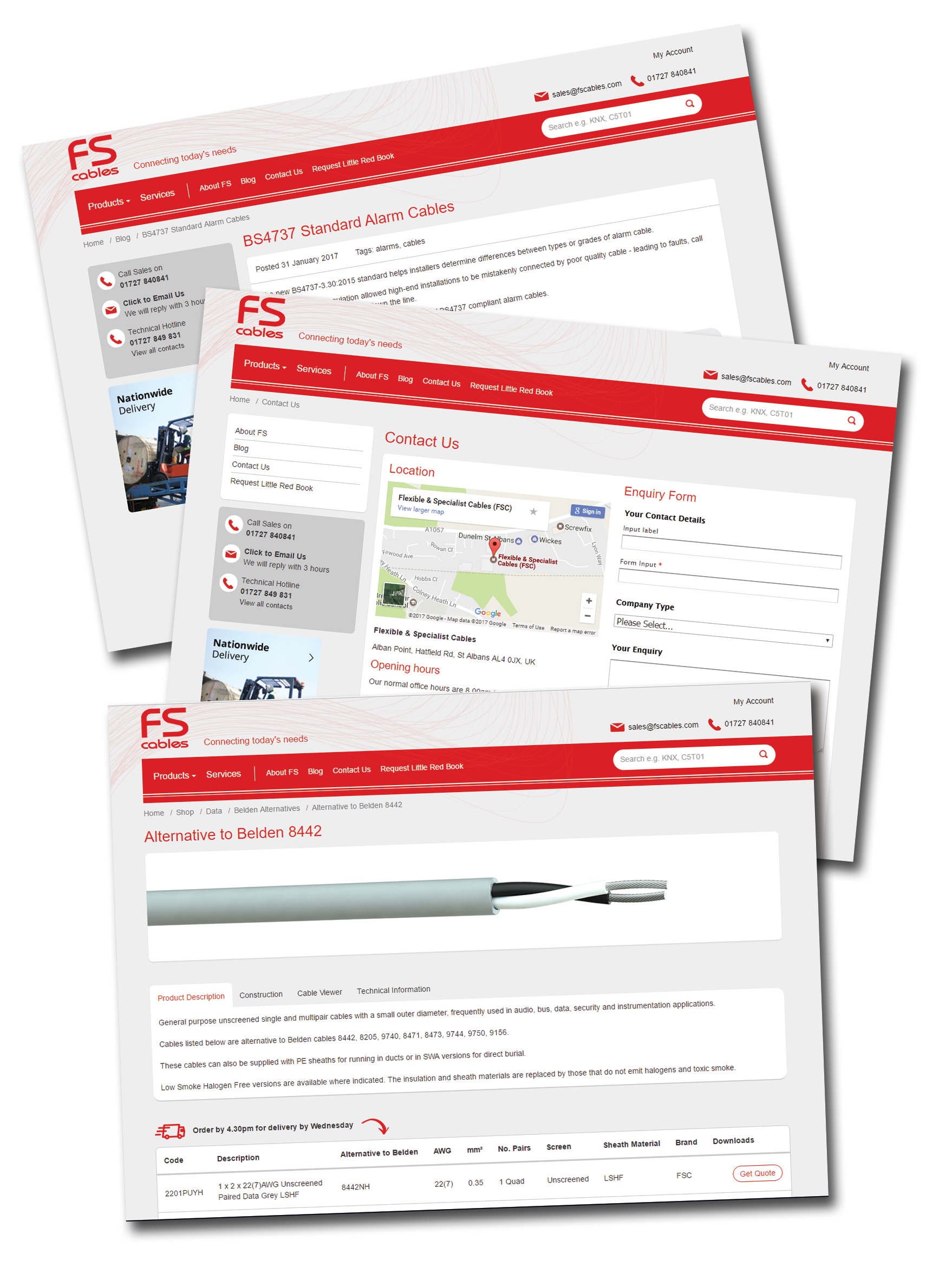 Specialist electrical cable supplier FS Cables has launched its brand new website – www.fscables.com. Following extensive redesign, the new site allows users to place orders online and access live pricing, the all-important DoPs for CPR compliance and technical data for over 4,000 products.
The site's refreshed and simplified look combines enhanced product data, improved usability with new search options and optimisation for mobile and tablet devices, making it easier to find the cable you need.
Many of the unusual or specialist cables are available online, including data, coaxial, signal and control, industrial automation, high temperature cables and many more. Many cables have been independently tested for CPR compliance and Declaration of Performance (DoP) documents can be quickly and easily downloaded using the dedicated
CPR search tool.
Finding the right cable has never been easier with the site's highly-improved search function. Search results can be refined in a few simple clicks by filtering certain cable characteristics such as number of cores or pairs, conductor size, sheath material, screening, armouring and more.
By signing up for an online account, users can access live pricing, account information and order history even out of office hours. This resource can also be used to better manage ongoing and future projects by building and saving online quotes. Place an order by 4:30pm for next working-day delivery to most of mainland UK, free on orders over £100. Take advantage of these benefits today by registering your details at
www.fscables.com/signup