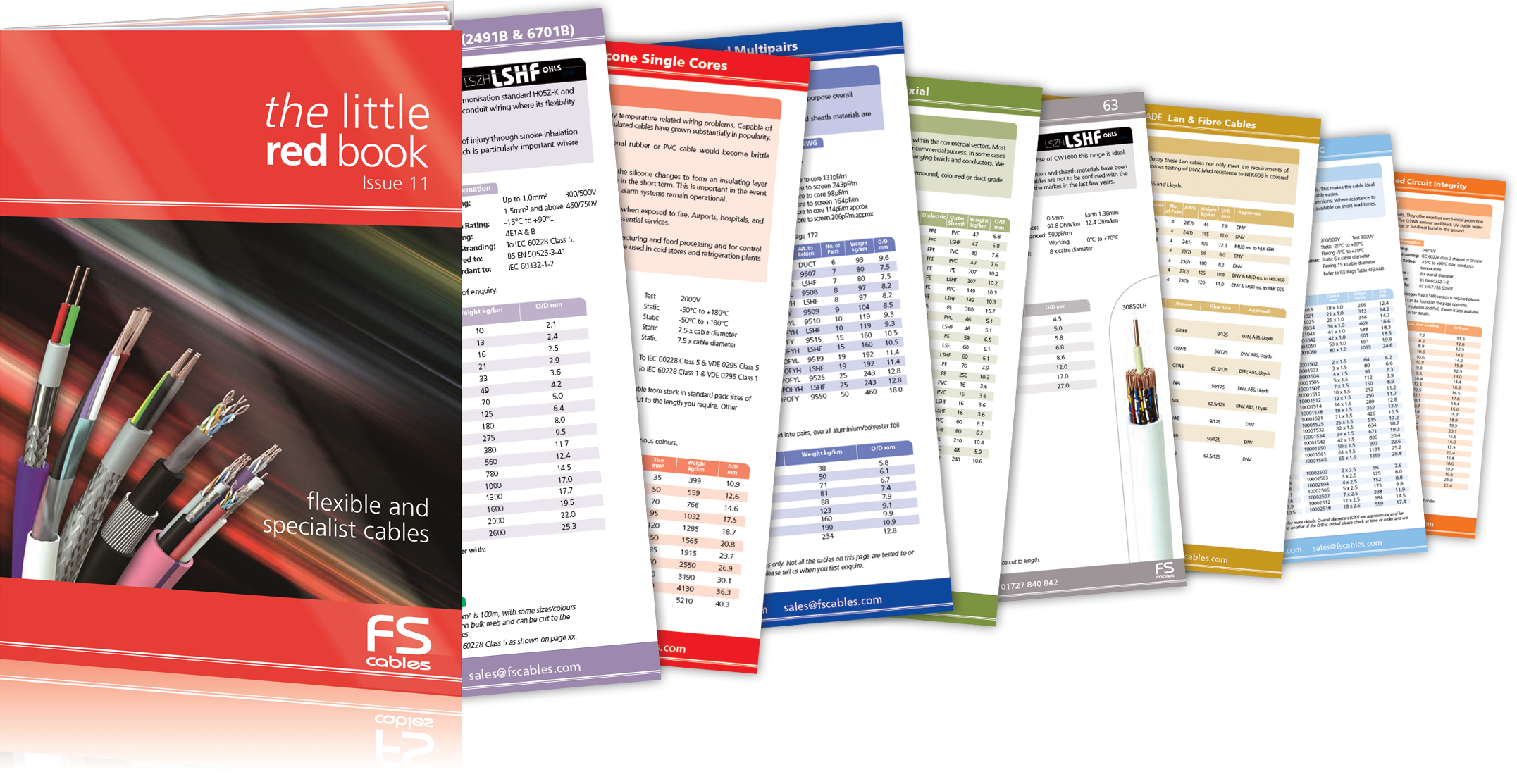 Increased in length to 182 pages but remaining a handy A5 size, the latest issue contains technical and application data for over 8,000 cables.
Cables include data, bus, coaxial, signal & control, power, fire & security, telephone, rubber & crane, audio visual and high temperature as well as glands, connectors, tools and a guide to custom-manufacture cables.
Issue 11 features a section dedicated entirely to the large range of Low smoke Halogen Free (LSHF) held in stock. The FS LSHF range is comprehensive and is a top quality alternative to traditional PVC or LSF when installing in public buildings or near sensitive electronic equipment.
The home automation and building control section has been expanded to include pages on HD composite cables, bundled multiple Cat 5E & Cat 6 and an increased TruSound™ range of professional grade speaker, microphone and line level audio cables.
To receive your free copy of The Little Red Book simply fill out the form and we'll pop one in the post to you.