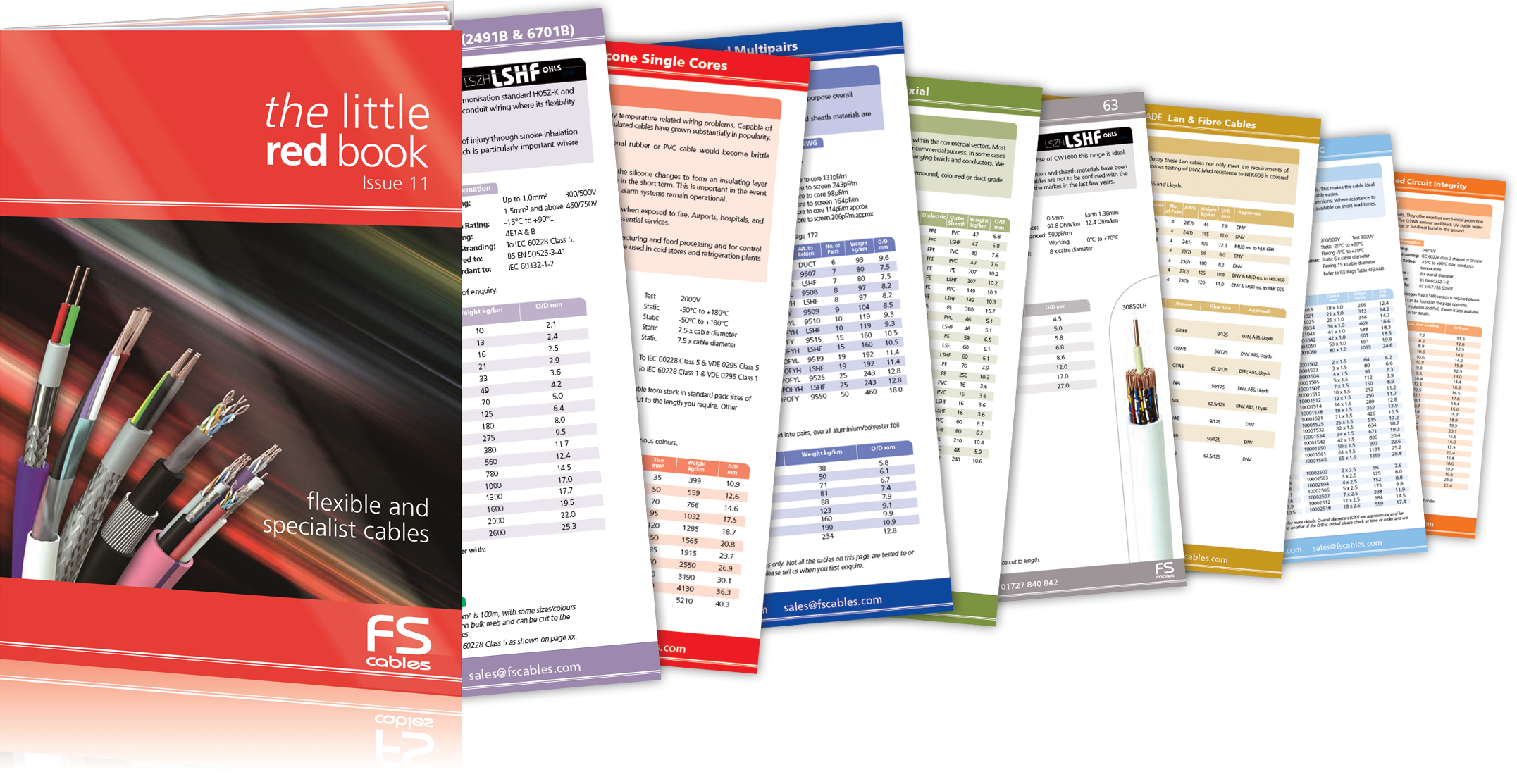 The Little Red Book
Increased in length to 182 pages but remaining a handy A5 size, the latest issue contains technical and application data for over 8,000 cables.
Cables include data, bus, coaxial, signal & control, power, fire & security, telephone, rubber & crane, audio visual and high temperature as well as glands, connectors, tools and a guide to custom-manufacture cables.
Issue 11 features a section dedicated entirely to the large range of Low smoke Halogen Free (LSHF) held in stock. The FS LSHF range is comprehensive and is a top quality alternative to traditional PVC or LSF when installing in public buildings or near sensitive electronic equipment.
Tru Cables Home Automation and Building Control Guide
The Tru Cables guide covers our range of high performance cables for home automation and building control. You will find products designed for the most popular applications for integrating electronic systems into the home, from AV, entertainment and building control to lighting and security.
The Antennax Brochure
The Antennax brochure covers products developed for Land Mobile Radio (LMR), microwave, satellite, VSAT and communications.
Antennax is a high quality alternative to Times Microwave Systems LMR ® and the Andrew Cinta ® range.

To receive your free catalogue simply fill out the form and select which catalogues you would like to receive.
GDPR - Privacy Information
FSC process your data under the legal bases of legitimate Interest for marketing to increase business to business sales and contract for quotation & order processing.
If you would like to opt out of marketing please select the unsubscribe options in this form or visit -
www.fscables.com/privacy-preferences
to update your choices and view your privacy statement.