If you are involved in purchasing cables, you'll be aware of the challenges that many businesses are currently dealing with, even if they do not directly affect you. Chinese New Year and Christmas are (obviously) annual disruptions, while Brexit is posing actual and potential problems arising from both uncertainty and increased bureaucracy. All of this, though, has been eclipsed by the Coronavirus pandemic, and its major impact on international shipping, logistics and price of raw materials.
FS Cables are in an enviable position with our warehouse facility stocking over 4,500 product lines on the shelf and another 6,000 on short lead times. There are also over
950 CPR-compliant cables
including Alternative to Belden, structured wiring, fibre, coax, signal & control and power cables.
FS Cables has updated its ecommerce website to make checking stock and ordering even easier. You can access pricing and technical data, order online and checkout as a guest.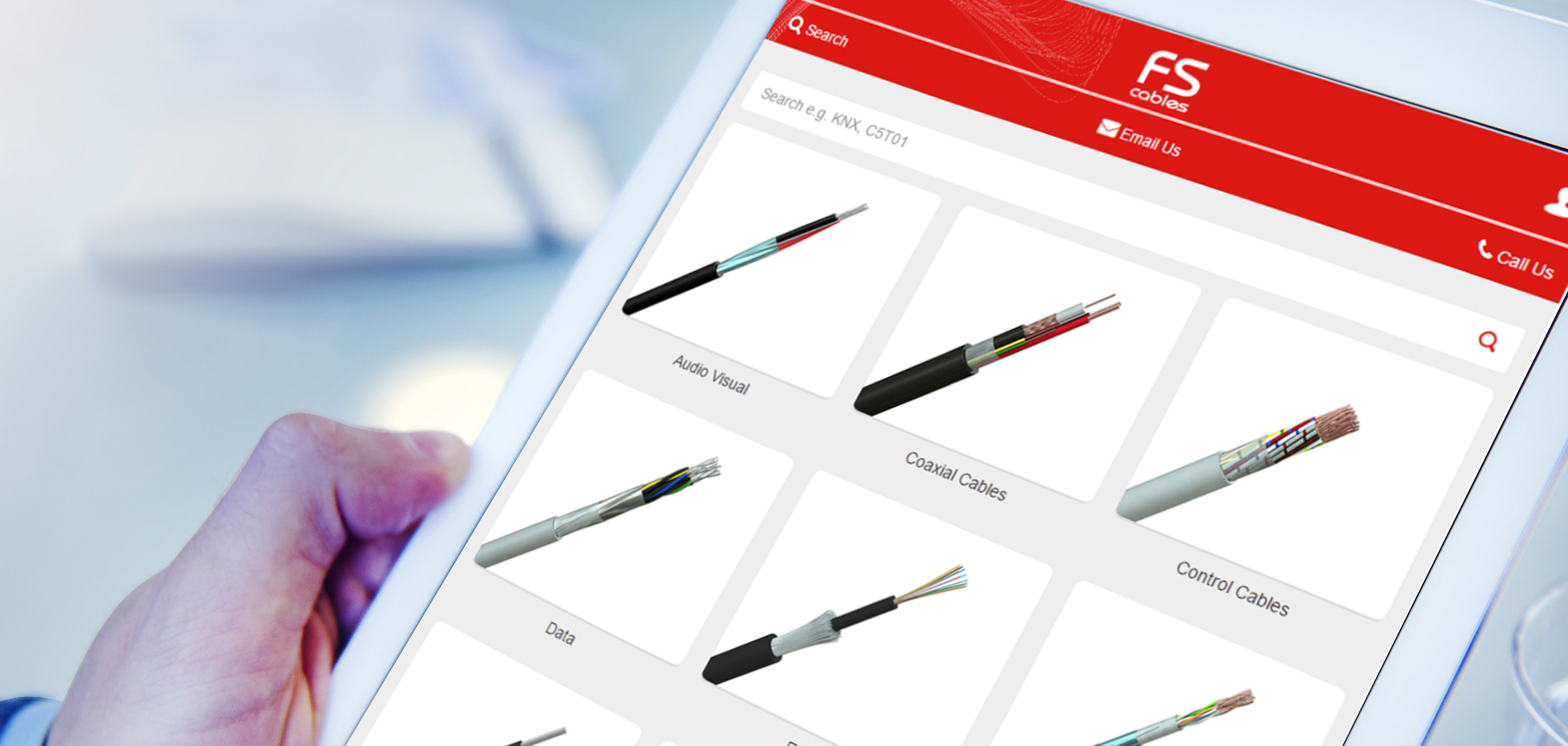 Benefits of an online account:
Trade pricing for all products
UK next day delivery free for web orders over £50
Build and save quotes
View your statements and order history
Shop over 4,500 cables and accessories
Next working-day delivery is standard to the UK mainland and is free on telephone orders over £100. For urgent shipments, a range of
express delivery options
are available including pre-10.30am and pre-12 noon. A same-day courier is also possible - time and distance permitting. We cut to length on many product lines meaning you only buy what you need - reducing wastage and saving you money.
If you need cables delivered outside the UK, our dedicated export division,
Shoal Export
is on hand. Offering a fast and comprehensive service, supplying you with export packaging, cables cut to length, essential paperwork and certificates. They are authorised by the Chamber of Commerce to produce all the export documentation such as Certificates of origin and EUR1's, in house providing you with a fast and efficient service. Unlike other suppliers,
Shoal Export
provides export packaging as standard, it's all part of the service. They select the most appropriate option to ensure that your goods arrive in perfect condition regardless of how far they have travelled.
In these challenging trading conditions you may benefit from using our
call-off order service
. Contracts can be up to 12 months in length and enable you to fix your cost. Cable called off will normally be invoiced when it has been delivered, spreading the cost over the length of the agreement. In most cases, the entire order will be manufactured in one go and held in stock for next working day delivery.
Call-off agreements have many benefits.
Prices fixed for 12 months or the duration of the agreement.
Volume discounts – even if the cable is called-off in relatively small amounts.
Cables can be made to your exact design or with a special print without costly storage or financial penalties.
Peace of mind. Your cable is allocated and stored in our warehouse, delivered next working day to mainland UK.
Having a particular cable available at the right place and at the right time is a must for many of our customers. Talk to our sales team for more details about how the benefits of improved flexibility and cost savings by calling-off your orders could work for you.