Tru Cables has developed a range of high quality lighting control cables for use with all leading intelligent lighting and building control systems. The TruLighting range supports popular systems such as Crestron™, Simmtronic™, KNX®, Control 4™, Thorn™ and more – allowing for the perfect living or working space at the touch of a button, controlling lighting, climate and blinds.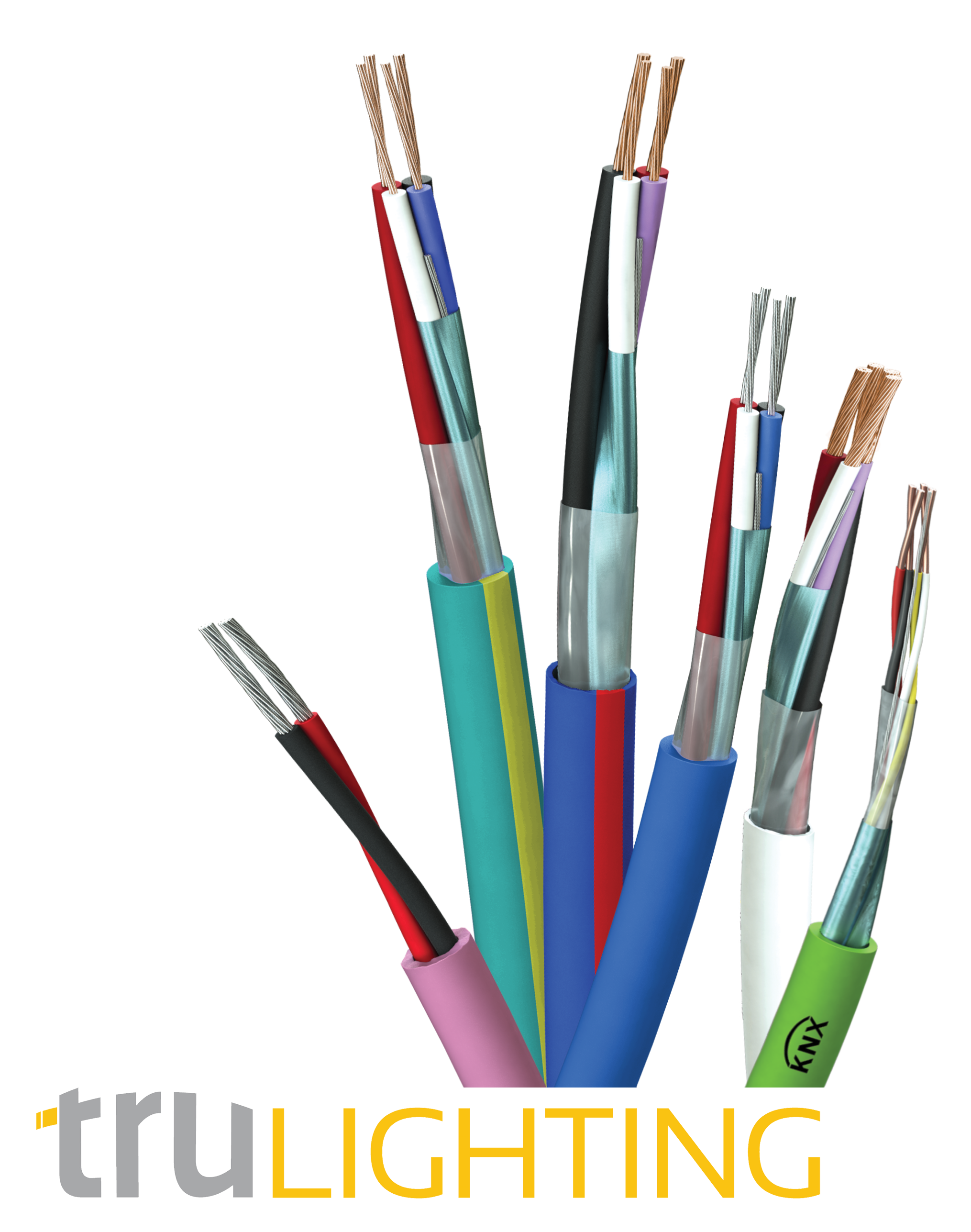 Each TruLighting control cable has been carefully designed to meet the specification of its respective control system. Manufactured using high quality materials, all cables within the TruLighting range are available in Low Smoke Halogen Free (LSHF), meaning they give off minimal smoke and toxic fumes when burnt. LSHF cables are ideal for installation in public buildings such as schools, hospitals and airports which may be difficult to evacuate in the event of fire.
KNX cables are being increasingly used in both commercial and high-end residential applications for total building control. The TruLighting KNX cable has been tested and certified by the KNX Association for guaranteed compatibility with devices and equipment. Stocked in 1 or 2 pair, green or white, external and armoured versions.
Since becoming a legal requirement in July 2017, all TruLighting cables have been independently tested in the UK to EN50575, the Construction Products Regulation (CPR) and offer the ideal solution where CPR has been specified. Products are held in stock for next working-day delivery to UK mainland, free on orders over £100, and can be ordered online -
www.fscables.com/lighting-control