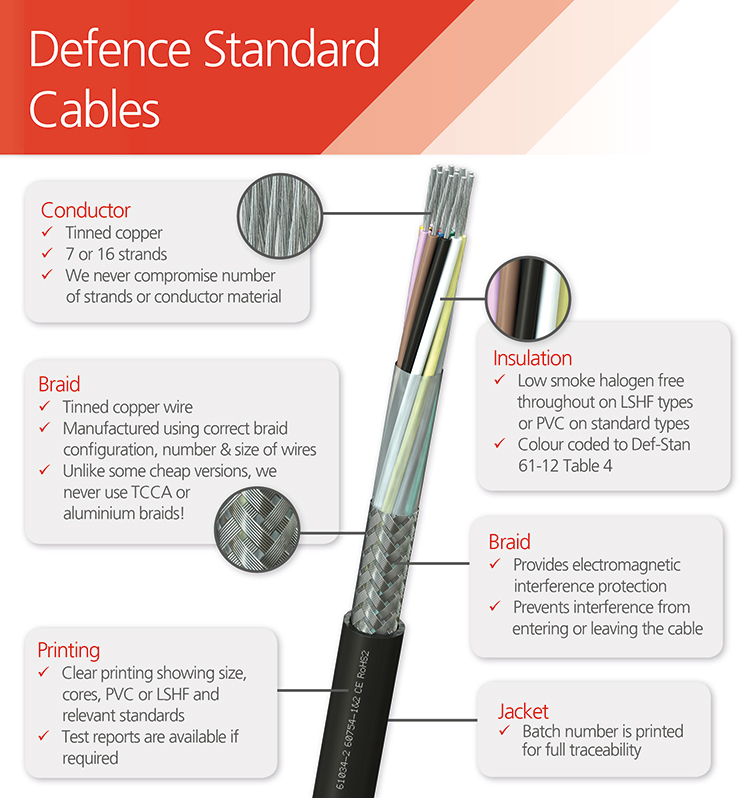 Originally developed for military use, defence-standard (Def-Stan) cables are now widely used commercially. Applications include:
Data processing
Information transfer
Process control
Security
Many industrial applications
Available unscreened (Type A), with a braid screen (Type C), with an individual braid screen (Type D) or foil screen (Type S), from 2 core to 36 core in a range of conductor sizes.
Duct grade versions for external use feature an LDPE jacket over the standard jacket. Armoured versions are also available with SWA & PE outer sheath.
All products are available from stock for next working-day delivery to most of mainland UK, free on orders over £100.