Despite the phenomenal range of specialist cables available on the market today, a significant amount of our business still comes from cables designed to meet the customers exact requirements. It makes a lot of sense to buy a cable that fits your needs perfectly rather than run several cables that almost do what you want.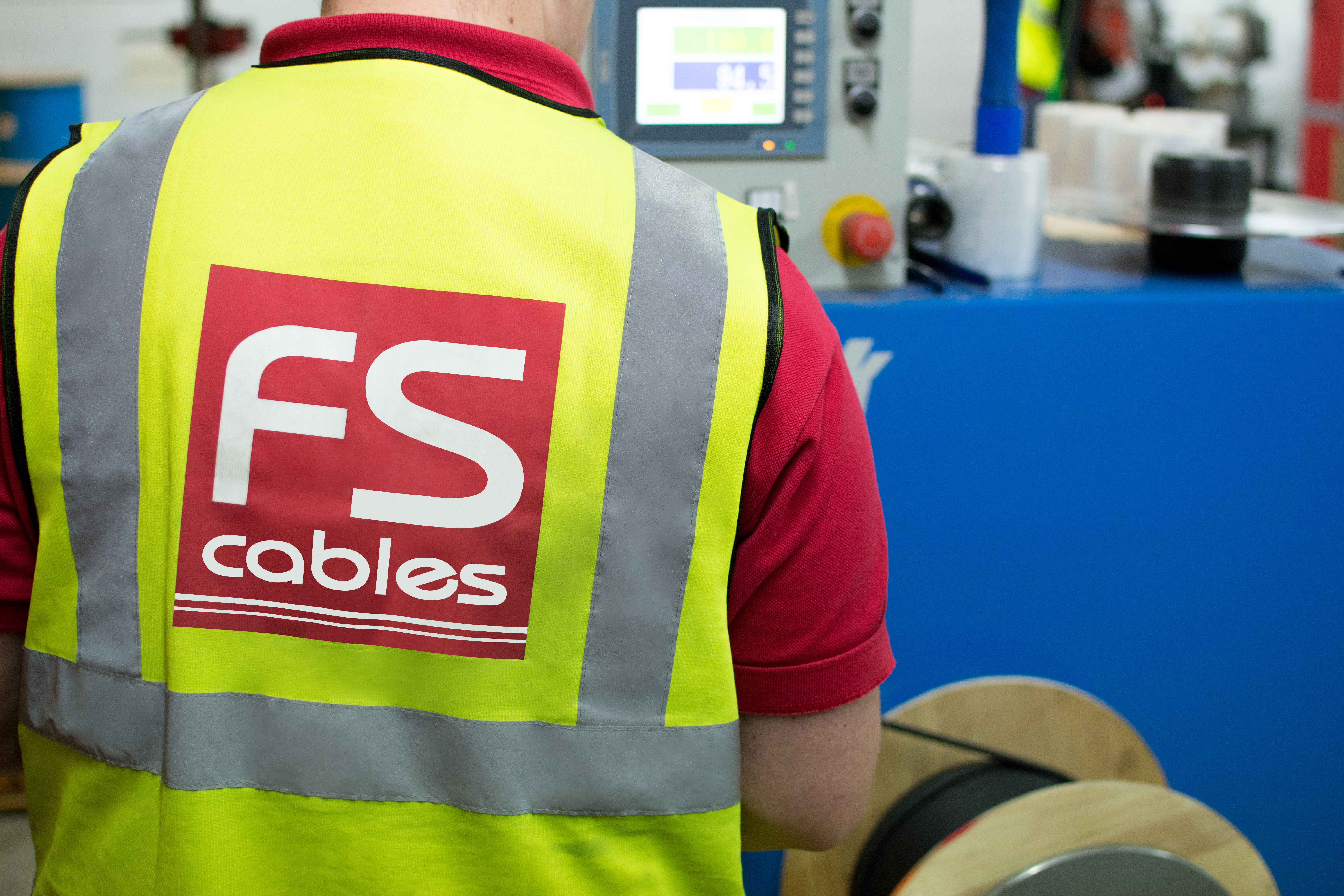 Some of the cables that customers need are composites using a variety of existing cables within a single outer jacket for example combining coaxial cables with power and signal cables to run up camera masts. Or customers wanting multicore versions of a single core cable that have very precise electrical characteristics for monitoring. Others need cables combining different elements for example nylon tubes for pneumatic equipment alongside multiple conductors and specialist grade sheaths to protect against environmental challenges and chemicals.
Cables can also be printed with your company name, telephone number or an identification code such as a batch or location number.
Whatever your requirements call us, we can talk you through likely order quantities and production times, any potential pitfalls and where you may be able to save money, and don't forget, you can order up to a years requirement in one go which we'll hold in stock so you can call it off for immediate delivery. You specify, we supply – with quantities in some cases as low as 100 metres.
Many of our customers also take advantage of our flexible Call-off order facility, it guarantees availability & continuity of products with fixed pricing for the duration of the project with next day delivery and invoices being raised on the day of delivery.
Call-off agreements have many benefits.
Prices fixed for 12 months or the duration of the agreement.
Volume discounts – even if the cable is called-off in relatively small amounts.
Cables can be made to your exact design or with a special print without costly storage or financial penalties.
Peace of mind. Your cable is allocated and stored in our warehouse, delivered next working day to mainland UK.

Having a particular cable available at the right place and at the right time is a must for many of our customers. Talk to our sales team for more details about how the benefits of improved flexibility and cost savings by calling-off your orders could work for you.
Call 01727 840841 to speak to one of technical sales team to find out more.