Draka Firetuf cable has been installed and commissioned into a variety of buildings designed under fire safety engineering principles. These buildings include mass transit stations like London Underground, Heathrow Terminal 5, St Pancras Eurostar terminal. Also Sports Stadia such as the Emirates stadium in London and shopping malls including Westfield White City, St Davids Centre, Cardiff and Highcross, Leicester. In centres of learning like universities and schools and any number of hospital projects.
The full range of Firetuf is only available from FS Cables and includes Fibre, Data, Coax and also the more commonly available Fire Alarm cables.
For
Fibre
applications where mechanical protection is required, a corrugated steel tape armoured versions are also stocked alongside the unarmoured version. The added armour provides physical protection to the cable against vandalism or rodent damage.
Firetuf Coax
performs in a similar way to RG59 which is widely used in the CCTV sector, this allows continued monitoring of fire exits and evacuation routes in the event of a fire.
Firetuf Data
is a group of high-performance fire survival data cables. The twisted pair cables provide high data transmission rates and have been developed to mimic Cat 5E cabling as closely as possible. Increasingly popular with system integrators for BMS applications, the cables can be terminated using traditional LAN Insulation Displacement Connectors (IDC) making them ideal for use in horizontal backbone wiring systems in offices and public buildings.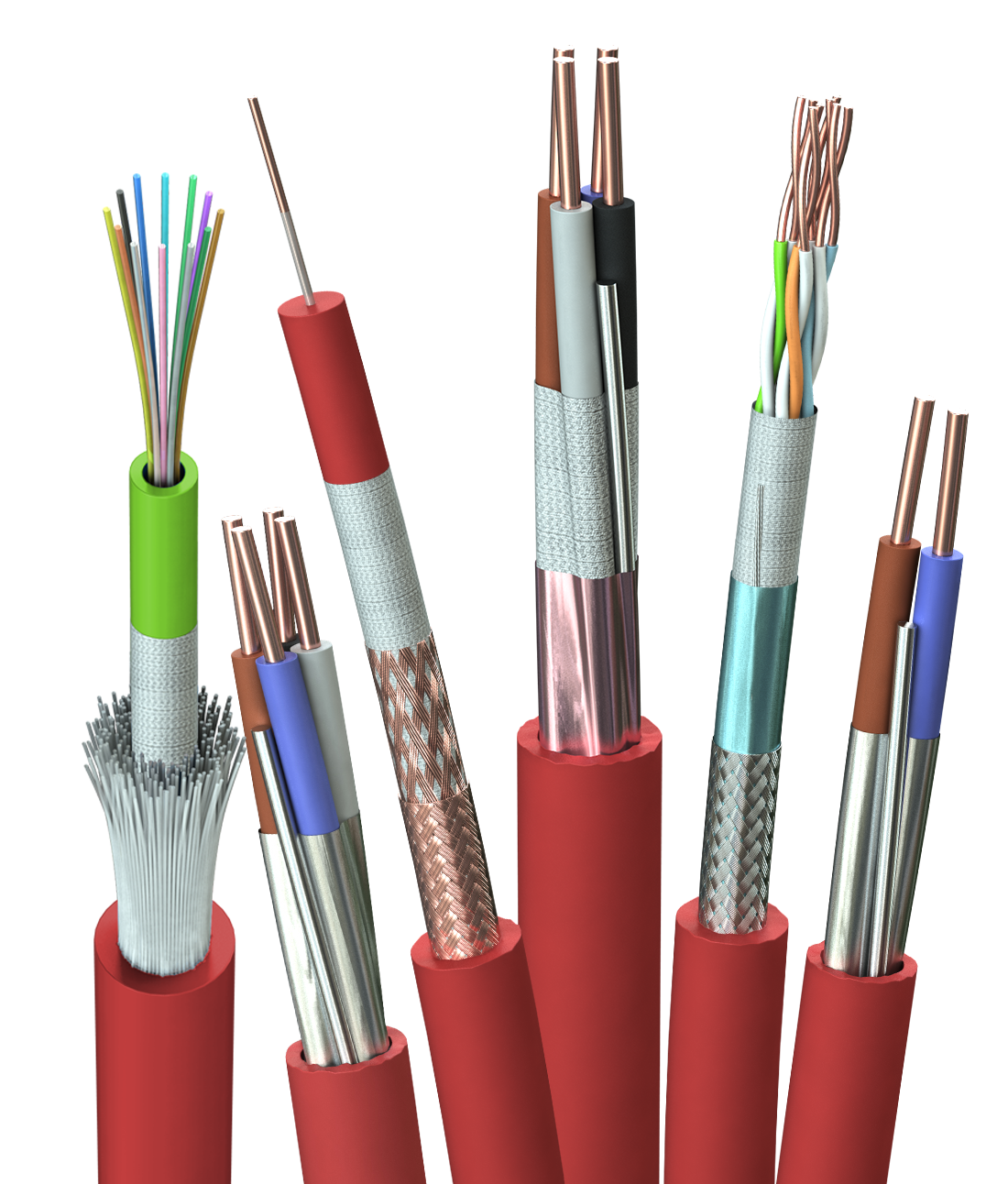 Draka FT30 Fire Alarm Cable
is designed and manufactured to BS 7629-1 and is ideal for fire alarms and emergency lighting in low risk applications. It offers as a great alternative to FP200 Gold, is quick to strip and easy to install.
Draka FT120 Enhanced Fire Alarm Cable
is designed to meet London Underground (LU) specification for fire performance this collection of cables is also popular on over ground railways, other transport systems and other commercial applications where fire and smoke propagation are critical factors.
Draka fibre is stocked on reel sizes of 2000m with other Draka cables stocked in 100m, 200m and 500m reels, delivered next working day as standard to most of UK mainland – free on orders over £100.