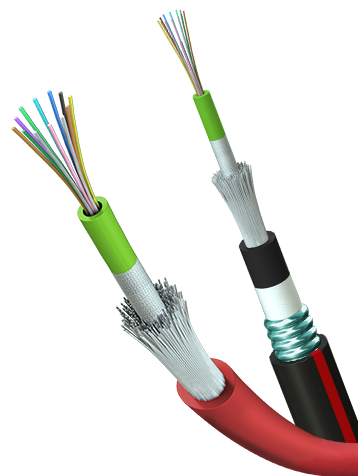 FS Cables has increased stocks of
Draka Firetuf fire resistant fibre
in response to the demand to improve fire safety in public buildings.
Available in OM1, OM3 and OM4 multimode, OS2 single-mode and in 8, 12 or 24 loose tube configurations with an LSZH (low smoke zero halogen) sheath, Firetuf fibre works to maintain network performance in the event of a fire.
Ideal for installation in tunnels, stations, airports and high-rise buildings, these cables allow critical systems to continue to operate in the event of a fire and can withstand temperatures up to 830°C for 120 minutes (EN50200 PH120). Meeting the requirements of both IEC 60331-25 (fire resistance) and IEC 60332-3-24C (fire retardance).
A key feature of the Draka Firetuf OM3 & OM4 fibre cables is the BendBright™ technology. This allows for microbending to tight bends or placing the cable under pressure without compromising performance levels.
For applications where mechanical protection is required, a corrugated steel tape armoured version is also stocked alongside the unarmoured version. The added armour provides physical protection to the cable against vandalism or rodent damage.
Stocked in standard reel sizes up to 2000m or available cut-to-length, Draka Firetuf fibre is delivered next working day as standard to most of UK mainland – free on orders over £100.