To complement the range of
TruSound high performance speaker cables
, FS Cables have a weatherproof 16AWG speaker cable. Ideal for external applications, this cable has been designed to prevent water and moisture from damaging equipment.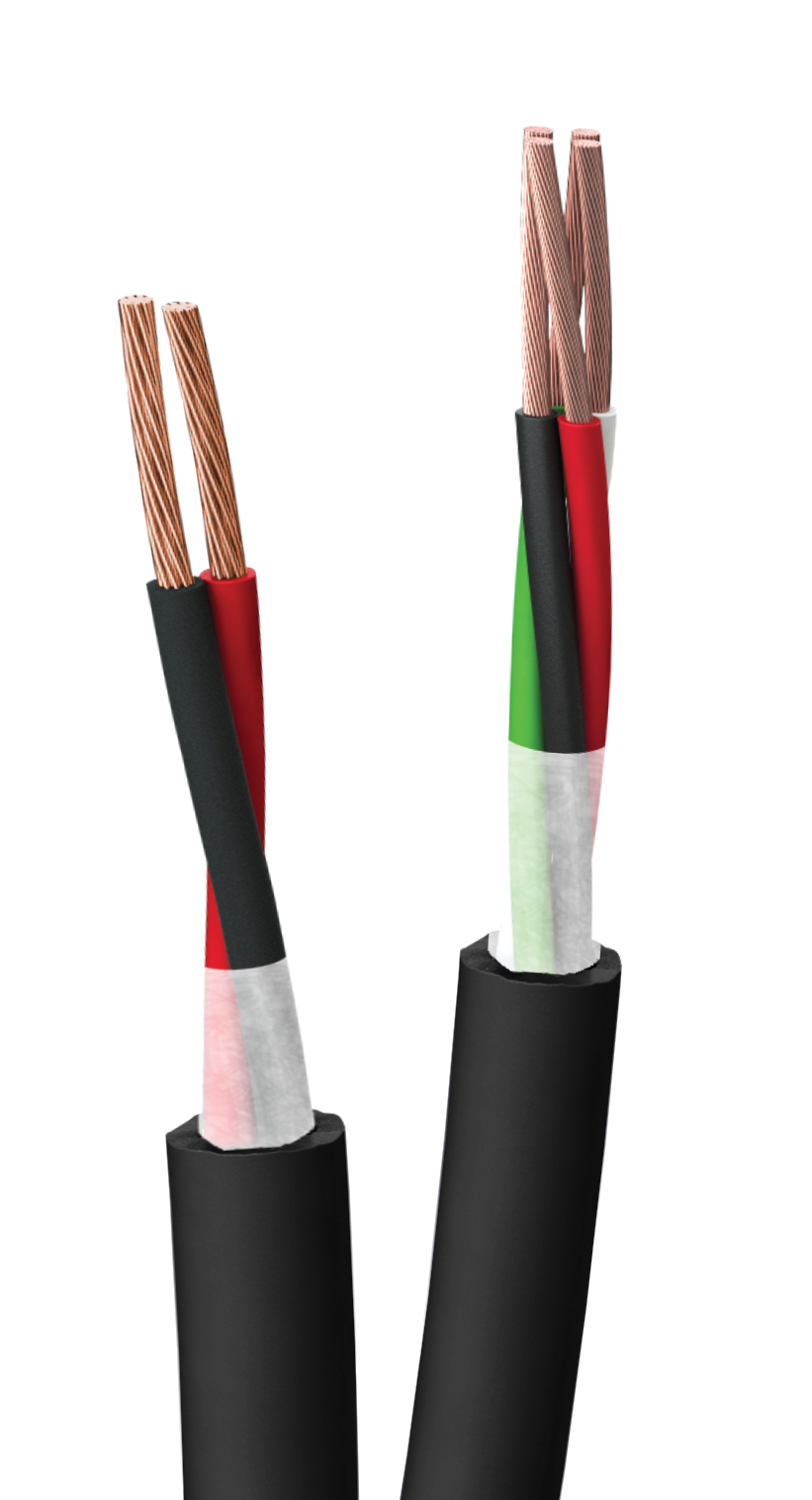 Available in 16/2 and 16/4 configurations the
weatherproof speaker cable
features a water blocking tape which is dry, fibrous and impregnated with a compound that when in contact with moisture swells to form a non-toxic jelly that seals gaps or interstices within the cable. This is the ideal solution to stop water from travelling down the cable, avoiding changes in electrical characteristics and protects speakers and audio equipment.
Easy to terminate with no messy jelly the TruSound weatherproof tape remains dry and almost paper-like in normal use. It also removes the need for talcum that is used in conventional cables to improve flexibility and ease stripping. Replacing standard PVC, the weatherproof version features a UV stable, black PE jacket.
These high performance cables use oxygen-free copper (OFC) conductors – the highest purity copper that has been refined to minimise the oxygen content and optimise performance. Stocked on 100m, 200m, 500m reels or cut-to-length meaning you only buy what you need, reducing both your costs and wastage.