FS Cables are delighted to announce the creation of an exciting new group within Diploma's Controls sector. The CCA (Cable and Cable Accessories) Group will combine the management of
Cablecraft
and FS Cables into one senior management team.

In 2016,
Diploma PLC
acquired Cablecraft and subsequently FS Cables in 2018. Diploma PLC is an international group of businesses supplying specialised technical products and services. It operates globally in three distinct sectors, Life Sciences, Seals and Controls. The Controls sector businesses supply specialised wiring, cable, connectors, fasteners and control devices used in a range of technically demanding applications.
"The CCA Group offers an exciting opportunity for FS Cables and Cablecraft to strengthen and expand their service offerings in the electrical supply markets," explains David Goode, CEO Controls Sector. "The two highly regarded brands will remain and there will be no change of name to our customers. CCA Group will focus around how to drive the strongest quality growth using our combined management, capability and scale. It also provides us with a strong platform that will enable us to integrate potential acquisition opportunities that complement the Group".
CCA Group Managing Director Mark Taylor comments, "It's very much business as usual for both FS Cables and Cablecraft, they will continue to deliver outstanding levels of customer service and quality products. By bringing the businesses together, sharing market knowledge, best practice and expertise, we will increase our potential to further improve our product offerings, service levels and operational performance. Customers from both companies will also benefit from gaining access to specialist cabling and cable accessories from a single source. We're looking forward to the future and the exciting opportunities that the CCA Group will bring us".
Editors Notes:
About Cablecraft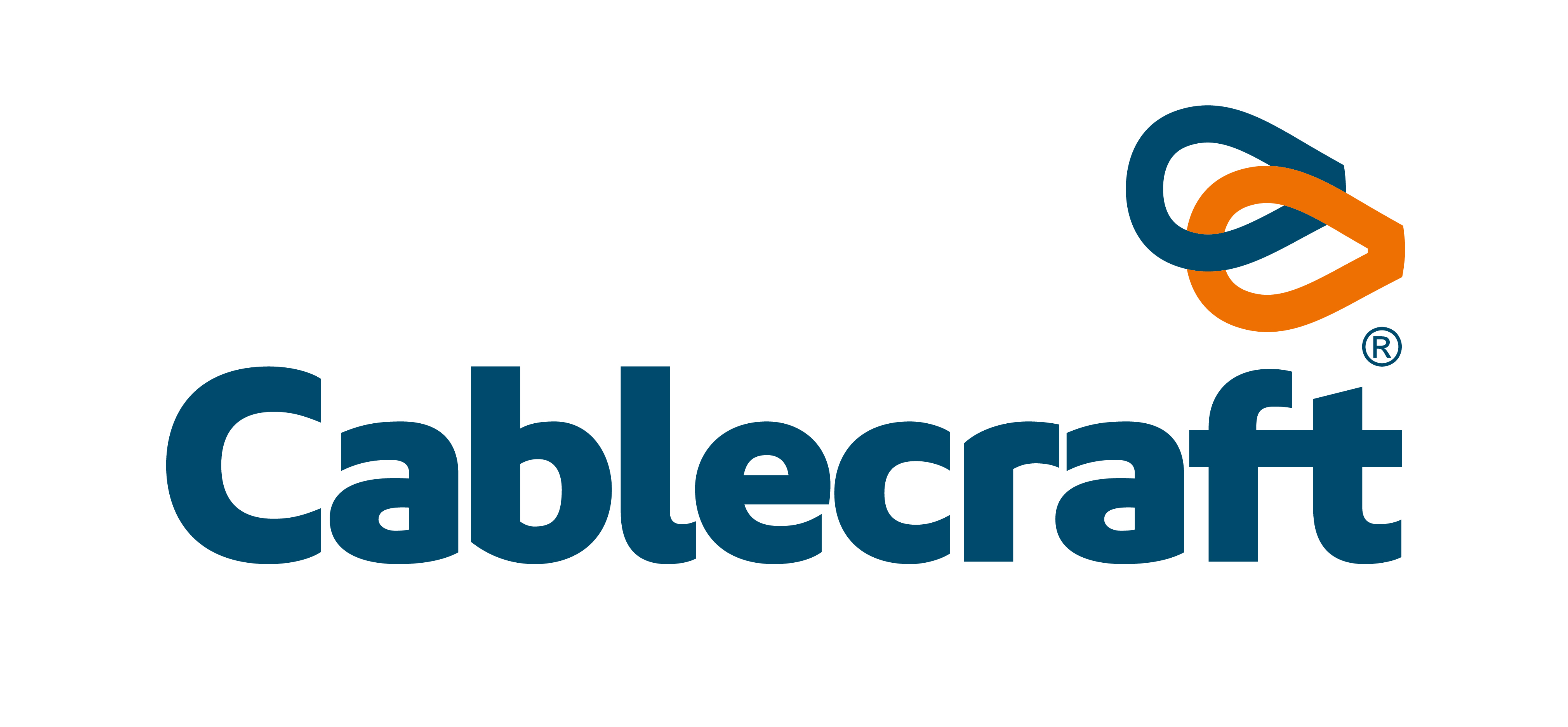 Cablecraft
are the world's first choice for cable accessory products, supplying and manufacturing a range of over 28,000 products all available from one source. Including its own Betaduct and Easi-Lok products, as well as products from Critchley, Brady, TE Connectivity, AMP, CTT, Dymo and Velcro. Cablecraft is based in Houghton Regis, with manufacturing facilities operating from Plymouth and Tewkesbury.
About FS Cables (Flexible and Specialist Cables)
FS Cables are a leading supplier of high-quality electrical and fibre optic cables. From its base in St Albans, FS holds over 3,500 products including own label, Antennax, Prsymian, Draka, UNIKA, NEK Kabel AS, Webro as well as its own popular home automation brand Tru. FS employs 60 staff and operates in the UK with an experienced export team servicing a global market.
About the CCA Group management team.
Mark Taylor - CCA Group Managing Director, joined Diploma 2005. Roles held A1 CBISS Managing Director, more recently Hawco Group Managing Director.
Leonie Pannell - CCA Group Commercial & Finance Director, joined Cablecraft as Financial Controller following Diploma Acquisition. Most recently Managing Director, Cablecraft.
Gavin Clements - CCA Group Operations Director, joined FS Cables in 1994 and worked his way up the business. Most recently Managing Director, FS Cables
Pictured from left to right: Shane Caswell (Business Development Manager), Daniel Butterfield, Mark Taylor, Lee Girdler (Contractor Sales), Gavin Clements.