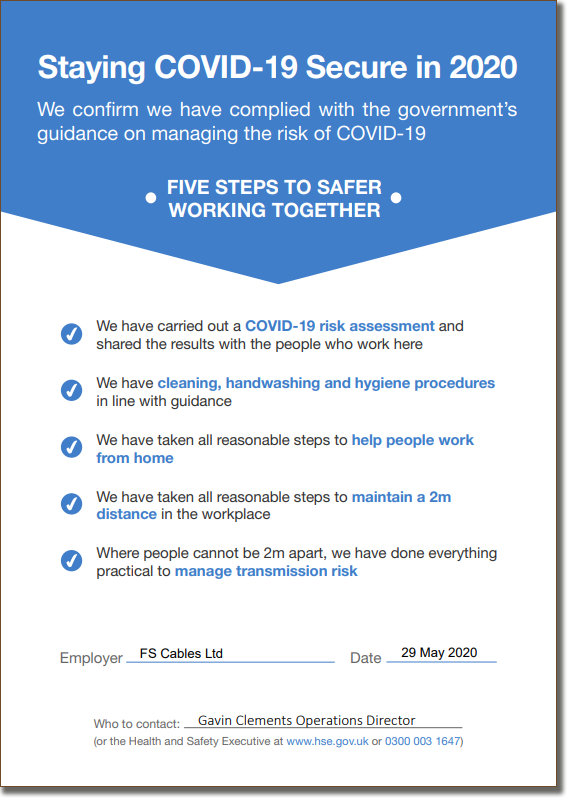 With lockdown restrictions now being eased by some governments, small green shoots of recovery are starting to emerge. In the UK some schools have re-opened, work can begin on construction sites, and families can, at last, be reunited.
So, hopefully, it's the beginning of a recovery of sorts – but it's a start. As the months pass, we can expect an improvement in economic activity and output as further restrictions begin to lift. Social distancing measures will likely continue for the foreseeable future so at FSC we've prepared our office and warehouse environments so we can safely welcome back our staff when it's appropriate to do so.
In the meantime in all other ways we are functioning normally, our stock levels are good, next day deliveries are reliable and we're here if you need us.

Click on the pdf to see our compliance with managing the risk of COVID-19.