The safety of occupants during a fire remains an important factor when designing a buildings infrastructure. Prysmian manufactured fire cables are a market leader in terms of quality and performance and are designed to provide continued functionality of critical systems in the event of fire.
Prysmian FP200 Gold cable
is recognised as the world leader in fire alarm cables. Designed for easy installation, FP200 Gold fire resistant cable uses Insudite insulation that's tough, resistant to tearing and abrasion avoiding all the installation problems commonly associated with silicone insulated soft skin cables.
FP200 Gold cables are ideal for installations in fire detection, voice alarm, emergency lighting and smoke alarm systems which depend on circuit integrity in the event of fire. Approved by BASEC, LPCB & LUL (section 13).
FP200 Gold cable is stocked in red or white, in 2 core, 3 core & 4 core in 1.5mm² and 2.5mm² in drum lengths of 100m, 200m, and 500m.
Prysmian new generation FP Plus cable
sets previously unobtainable levels in ease of installation for an enhanced cable whilst maintaining full compliance with all the necessary test requirements.
FP Plus cables are approved for fire detection and fire alarm critical signal paths to BS5839-1:2002+A2:2008 and voice alarm systems to BS5839-8:2008 in enhanced application areas and emergency lighting systems to BS5266-1:2005.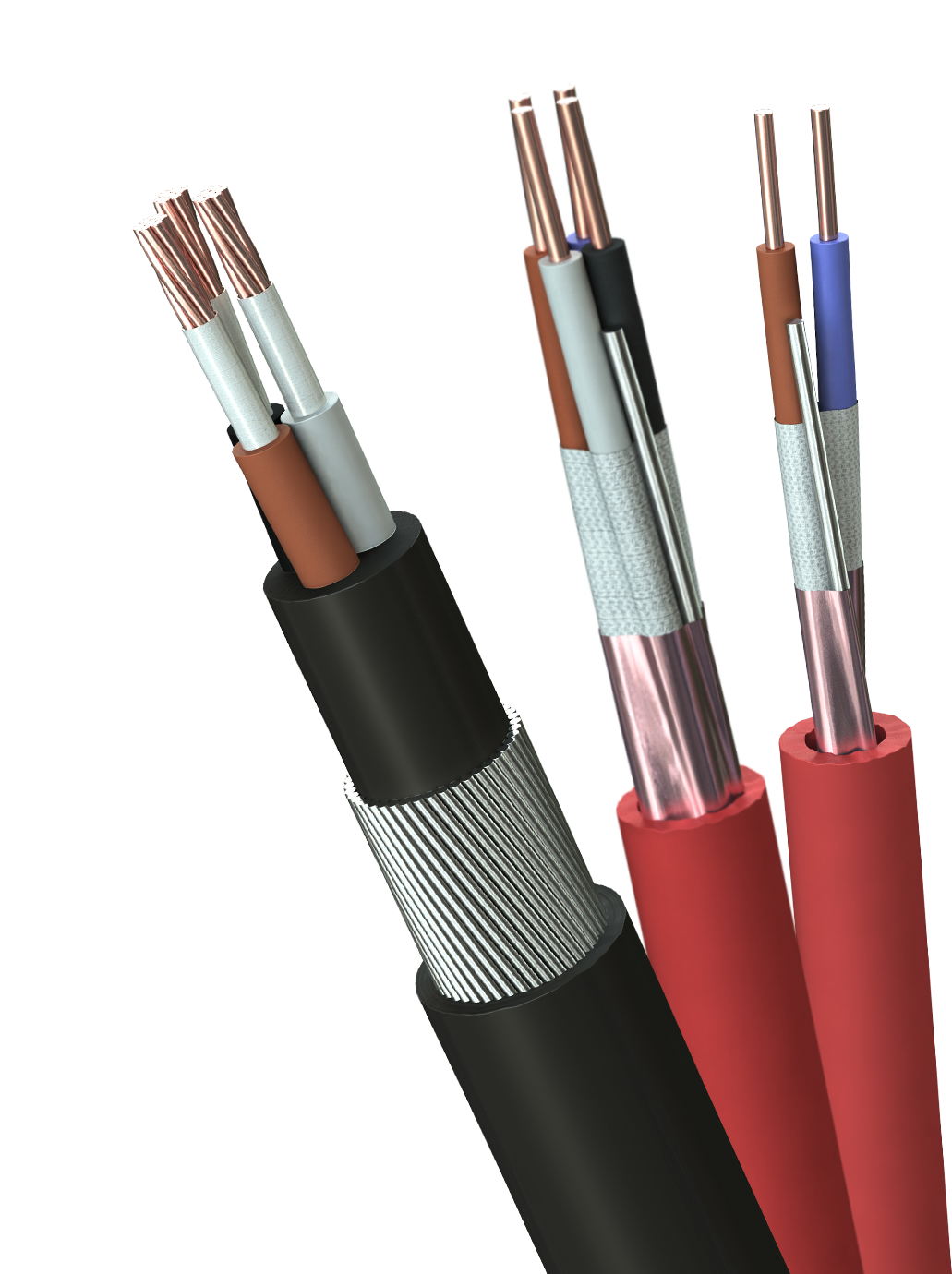 Approved by LPCB & BASEC the FP cables from Prysmian - the market leader of fire resistant cables for low voltage fire survival cables ensuring safety as a priority on every installation.
FP Plus cable is stocked in red or white, in 2 core, 3 core & 4 core in 1.5mm² and 2.5mm² in drum lengths of 100m, 200m, and 500m.
Prysmian FP600S fire resistant cable
is the ultimate fire resistant, armoured cable for use on critical circuits, enabling them to continue working in the event of a fire. Essential for equipment associated with fire fighting or safe evacuation such as ventilation, fire curtains and emergency lighting. FP600S has been designed to meet the highest level of fire resistance for this cable type.
FP600S cable is Low Smoke Halogen Free (LSHF) throughout and flame retardant, meaning it will not contribute to the hazard of the fire by either spreading it or creating toxic fumes that are damaging to life and nearby equipment.