Mitigating the impact of international shipping problems
If you are involved in importing cables, you will be aware of the challenges that can arise, even if they do not directly affect you. Chinese New Year and Christmas are (obviously) annual disruptions, while Brexit is posing actual and potential problems arising from both uncertainty and increased bureaucracy. All of this, though, has been eclipsed by the Coronavirus pandemic, and its major impact on international shipping and logistics.
A 'perfect storm' of disruption
Global shipping supply chains have been subject to a 'perfect storm' of disruptions caused by the pandemic, which has created a mix of rising demand and reduced capacity in logistics systems. When the crisis first peaked, cargo volumes contracted, so the container shipping industry cut capacity and reduced their costs to maintain profitability over market share . These strategies meant severe space limitations for goods transportations, and delays in delivery dates.
As the pandemic has continued, operators say the container shipping industry remains under severe pressure due to the combined impact of staff illness, quarantining, and social distancing. "There's congestion in terminals," said Lars Jensen, chief planner of services for Maersk Line, the world's biggest container ship operator. "There's a shortage of truck drivers because some have not been able to drive."
Many countries have had to change protocols within their ports in terms of cargo handling, timings, port closures and crew changes. Revisions to documentation, cargo inspection and sanitisation requirements have created additional disruptions and delays to cargo movements.
Currently, shippers and forwarders in Europe and the US are not only struggling to secure slots, but also wrestling with supply chain disruptions caused by cargo rollovers. Jordi Espin, Maritime Transport Council policy manager at the European Shippers' Council, said that the failure of container lines to notify shippers when cargo is delayed due to rollovers is continuing to cause chaos in ocean shipping supply chains.
Problems continue at shipment destinations as well as departure points. Disruption from the early stages of the pandemic, plus the recent surge in demand for imports and a backlog of empty shipping containers are causing bottlenecks at UK ports. Potential or actual disruption from Brexit is another factor.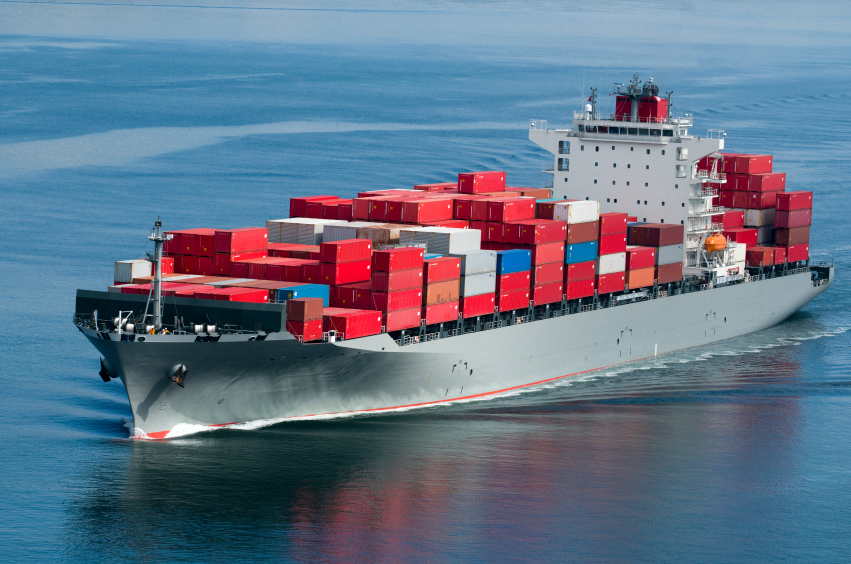 The situation is causing price hikes as well as delays and uncertainty. One London-based home appliance importer accustomed to spending $2,000 to ship a 40-foot container to the UK is now paying at least $8,000 and possibly up to $10,000 . Airfreight rates have also been soaring; the hugely reduced number of passenger flights means less freight capacity, while there are not enough freighter aircraft available. The Road Haulage Association (RHA) told the Telegraph that added administrative costs and uncertainty around possible delays has seen shipping firms increase freight costs by almost 700% from an average of €1.50/km to €10.
Call off orders as a flexible solution
As grim as the social, health and economic situation currently seems, there is light at the end of the tunnel. At least three vaccines have proven to be affective, and are now rapidly being rolled out across the UK. Nevertheless, as projects spark back into life again, if you are a contractor you may be under pressure to complete installations in a COVID safe manner as construction plays catch-up – and this could be exacerbated by the delay, uncertainty and costs related to obtaining cable stock during the ongoing shipping disruption.
However, an answer is available from FS Cables. We have remained committed to servicing electrical contractors throughout the lockdown, and are now offering flexible solutions to help customers through what may be a tough recovery period.
A key element of our support relates to mitigating the delay, uncertainty and costs related to the shipping situation. It comprises a Call Off Order facility, which guarantees availability and continuity of products, and fixed pricing for the project duration, together with next day delivery and invoices issued with each consignment.
FS Cables identifies your requirements, then holds the products you need ready for delivery as installation proceeds. With the allocated products held in stock, you can call them off with the flexibility essential to staying on top of your projects' rapidly-changing timelines.
Taking advantage of our Call Off Order facility can ease your cash flow issues, and lock in prices for up to 12 months. It can include a fixed or variable JIT next day delivery service at any time within that period. Single batch orders also offers complete peace of mind ensuring product quality and consistency. The stock is delivered when and where needed, while pay as you go delivery invoicing spreads the cost over the length of the agreement.
In most cases the entire order will be manufactured as one batch and held in stock, then cut to the required length for next working day delivery. This not only saves time, but also reduces wastage on site – an increasingly important issue for many contractors, not only for cost, but also for environmental concerns.

FS Cables enjoys partnerships with many leading electrical contractors and has existing agreements in place, all tailored to specific requirements. Our ability to deliver bespoke solutions, flexible storage and customer lead delivery schedules positions us to meet ever-emerging customer requirements in an ever-changing market place, even when subject to COVID problems, Brexit, Christmas shutdowns or Chinese New Year delays.

Conveniently positioned in St Albans, 30 minutes from London and close to the UK motorway network, FS Cables is primed to move stock rapidly to major centres of construction. While next working day delivery to most of the mainland UK is standard, we offer same-day deliveries if distance and time permits. We have no cut off time; if you call before 6pm, we will ship it if we can. If you need cables delivered outside the UK, our dedicated export team is on hand. They provide a fast and comprehensive service, covering export packaging, essential paperwork, and certificates.
Our Call Off Order facility is a simple, flexible solution that will protect you from the operational nightmare of large-scale project rescheduling, while giving you confidence that your stock is safely stored and price-locked until you need it.