We've added to our range of CPR class Cca with these
professional grade speaker cables
. It's extremely flexible due to the high rate of twist and the insulation / jacket materials used. Ideal for winding on and off drums, it also remain flexible at low temperatures making rigging easier. The Violet jacket is easily identifiable during installation.
High-end audio installations demand accurate signals with minimal loss of quality, so oxygen-free copper (OFC) conductors using 99.99% pure electrolytic copper are used to achieve lower conductor resistance. The high level of stranding gives great flexibility whilst evening out tensile stress when bending, making this cable ideal for both temporary or fixed installations.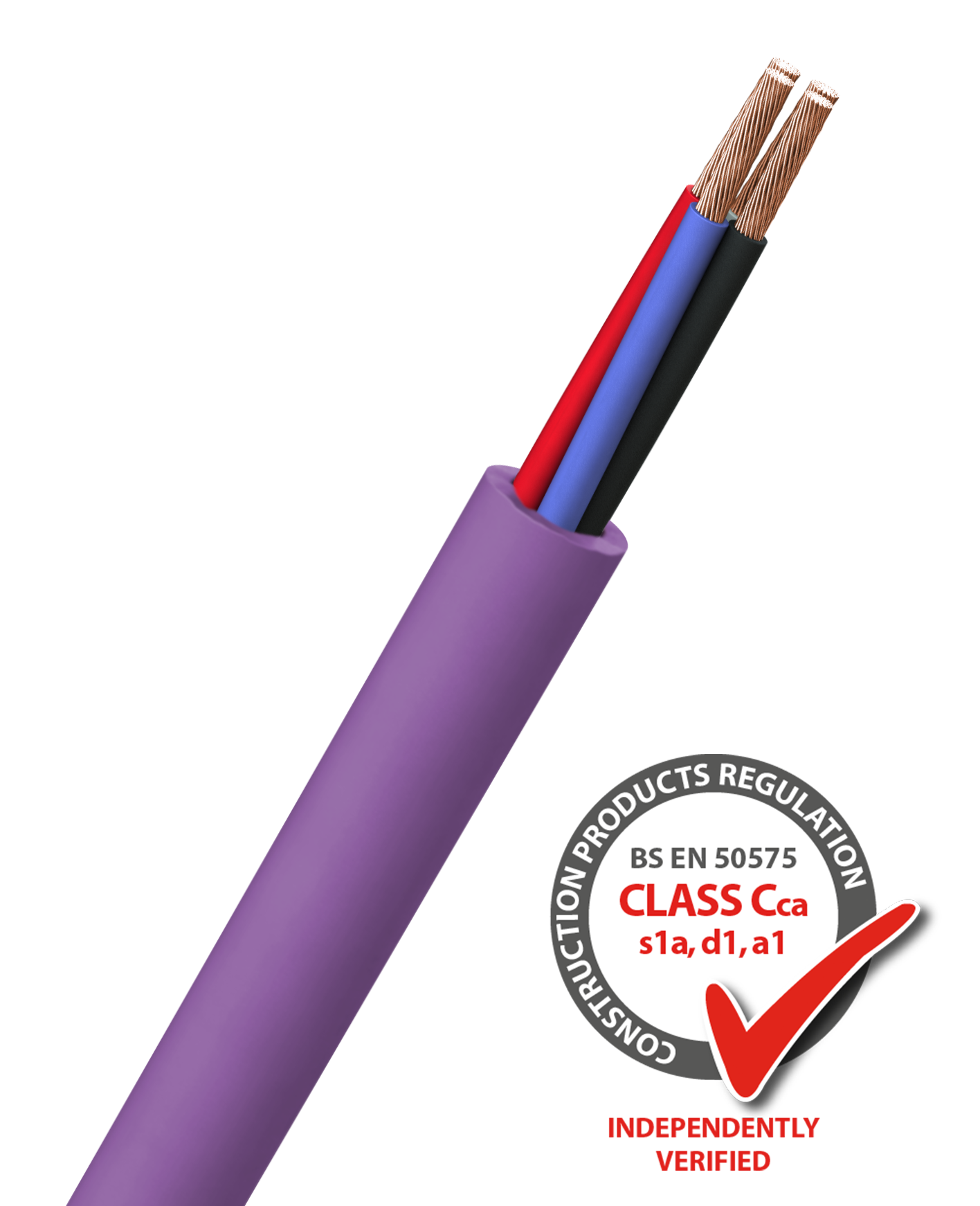 Low Smoke Halogen Free (LSHF) throughout, it's rated to Cca s1a d1 a1 offering optimum levels of safety for use in both residential and public buildings.
To complement the range of
TruSound high-performance speaker cables
, we also offer an
external grade option
. Ideal for outdoor installations, these cables feature a waterproof XLPE insulation and PE outer sheath over an easy strip PVC bedding. This helps to provide exceptional water resistance, whilst maintaining flexibility.
Easy to terminate with no messy jelly, the TruSound weatherproof tape remains dry and almost paper-like in normal use. It also removes the need for talcum that's used in conventional cables to improve flexibility and ease stripping. Replacing standard PVC, the
weatherproof version
features a UV stable, black PE jacket.