What exactly are Fire Resistant cables – and why are they critical to your fire emergency system installations?
When a fire occurs in a building, it can very quickly get out of control – usually in less than 30 seconds from the initiating event. After this, the situation becomes critical. The fire propagates quickly, producing black smoke that prevents visibility while also being toxic. After about four or five minutes, heat can become sufficient to cause a flashover, in which objects ignite.
This situation creates two acute – and opposing – challenges for the building's occupants; the need to vacate the premises urgently, and the increasing difficulty of doing so. This can particularly be the case in large public buildings such as hospitals, stadiums, shopping centres or public transport hubs with populations that may not be familiar with the layout or emergency exit routes.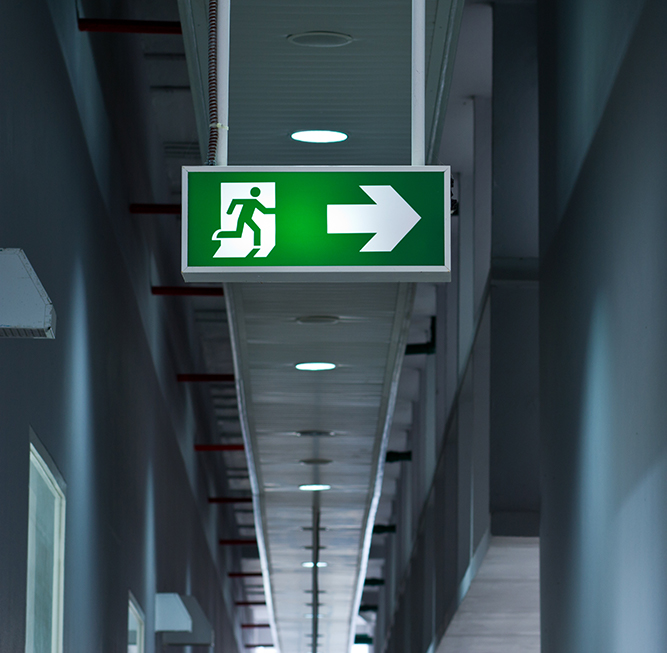 Accordingly, such buildings have an essential need for fire detection, fire alarm, fire suppression and emergency escape lighting systems, as well as security cameras and video links. And these systems may need to maintain their integrity, and continue to function when they are needed the most, during a fire.
These protection systems, although diverse, often include data cables to provide communication between sensors and controllers, building management systems or CCTV monitors.
If you are an emergency system designer or contractor, you have to juggle with three factors - circuit integrity, performance, and cost-effectiveness – to find the best fit for each customer's installation. Let's look at each of these in turn, to inform the decisions you need to make.
Circuit integrity
Ensuring that your emergency system data cables maintain circuit integrity depends critically on selecting products that carry a 'fire resistant' rather than just a 'flame retardant' rating.
Fire resistant cables are so-called because they are designed to maintain circuit integrity, and continue to work for a specified period of time under defined conditions. By contrast, flame retardant cables are designed to slow the spread of fire into new areas.
The distinction between the two is crucial when it comes to maintaining critical circuits required for life safety or for a safe and immediate plant shutdown.
You can ensure that any cables you purchase are compliant and safe, by satisfying yourself that they meet the relevant standards: For circuit integrity, these include BS 6387, BS 8434, BS EN / IEC 60331 series and BS EN 50200.
IEC 60331-1 specifies the test method for cables which are required to maintain circuit integrity when subject to fire and mechanical shock at a temperature of at least 830°C. However, the BS Standards below are more widely adopted.
IEC 60331-25 specifies the test procedure, and gives the performance requirement, including a recommended flame application time, for optical fibre cables required to maintain circuit integrity when subjected to fire under specified conditions.
BS 6387 specifies the requirements for cables required to maintain circuit integrity under fire conditions. This is the first standard to also include mechanical stress and water stress in the fire resistance test of cables. BS 6387 is the go-to standard in many countries. Being different from EN 50200, it requires three different tests on three different cable samples, those being, Resistance to fire alone, Resistance to fire with water and Resistance to fire with mechanical shock.
The fire resistant tests are categorized by a letter symbol (e.g. A) or series of symbols (e.g. CWZ) according to the requirements for the fire resistance characteristics which they meet.
BS 8434-2 is a two hour test which includes direct flame, indirect impact and a water spray test conducted on a single cable sample. Cables that are required for 'enhanced' fire resisting circuits must meet BS EN 50200 PH120 classification and they must also meet BS 8434-2. This fire test is for the additional performance required by 'enhanced' fire resisting cables.
BS EN 50200:2015 is a method of test for resistance to fire of unprotected cables for use in emergency circuits for alarm, lighting, and communications systems. This Standard is applicable to cables for emergency circuits of rated voltage not exceeding 600 V/1,000 V, including those of rated voltage below 80 V and optical fibre cables.
The test method is based on the direct impingement of flame from a propane burner giving a constant temperature attack of a notional 842 °C.
PH30 is a standard version suitable for indoor fire alarm installations where the circuit must be maintained for up to 30 minutes, while PH120 is an enhanced version that is suitable for indoor fire alarm installations where the circuit must be maintained for up to 120 minutes. Unlike BS 8434 there is no water spray test.
Performance and cost-effectiveness
Traditionally, emergency installations have tended to use copper cabling, as the cost and availability of fire resistant fibre has been a concern. However, FS Cables now carry large stocks of fibre, and its price has been falling, while termination has become simpler. Additionally, fibre cables for emergency systems installation are available with all relevant certifications for circuit integrity, fire resistance and flame retardance, just as copper cables.
With these considerations, the fibre option starts to become an attractive alternative to copper – and it becomes even more favourable if we consider some of fibre's technical advantages.
Its speed and bandwidth can be critical advantages in data-intensive applications like live remote video monitoring systems. This is especially true in larger venues such as stadiums, transport hubs or shopping centres. These can easily require cable runs of several thousand metres; distances that fibre can cover without attenuation or loss of signal quality. By contrast, practical copper cable installation distance is limited to about 900 metres.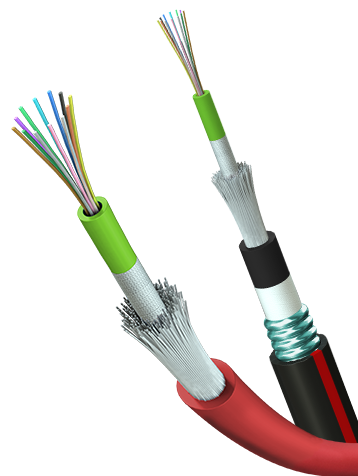 Another practical problem solved by fibre is crosstalk. In many installations, data cables can be laid in trunking right next to power cables carrying electrical mains supplies. This can set up electrical interference within copper cables, while fibre remains entirely immune.
Additionally, using fibre offers an opportunity to futureproof the emergency system. Months or possibly years after the initial installation, the site's owners or operators may wish to install higher-performance system hardware. Irrespective of the new system's speed requirements, fibre will have the bandwidth to support it.
If you are considering your strategy for your next emergency system and cable installation, or would simply like to know more about which cables would best meet your safety, cost, and performance requirements, it pays to speak to a long-established and experienced supplier like FS Cables. We are the largest stockist of Draka Fire Resistant Fibre in Europe, including armoured options, and Draka is the global leader in fire resistant fibre.
The depth and breadth of stock that we can offer is complemented by our technical support and industry experience. We are used to working on critical and demanding projects, and are currently quoting for tunnel projects within HS2.
Click the link
to see the range or call one of our technical sales team on 01727 840841.