BICC Components - Aluminium Cleat
BICC Components - Aluminium Cleat
Suitable for use with cables from 10 - 51mm in diameter.
Available in 9 different sizes.
Can be used for all types of cable routes.
Plain finish - for indoor dry normal industrial use or outdoor unpolluted areas.
Two piece single fixing design.
Can be stacked to a maximum of 3 on one fixing.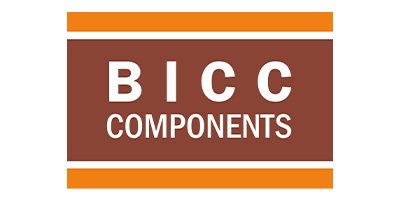 Operating Temperature: -40°C to +110°C
SWL: Safe Working Load FOS 3: Values include a safety factor of 3
In all applications the cleats should be mounted on suitable fixings.
Image representative of product style, product supplied may vary.
Suitable for 10-51mm cables
9 different sizes
Single fixing design
Order by 4.30pm for delivery by
Please contact us to request a quote for this item.
BICC Components - Aluminium Cleat
Part No. F1546
A sales representative will contact you within 3 hours, Monday to Friday 8am - 5pm.
Alternatively contact us on 01727 840 841