BICC Components - LSF Cleat
BICC Components - LSF Cleat
Single Fixing LSF Cable Cleats to fix power cables for indoor and outdoor applications.

Designed to ensure cable retention and support, without causing damage or deformation to cable.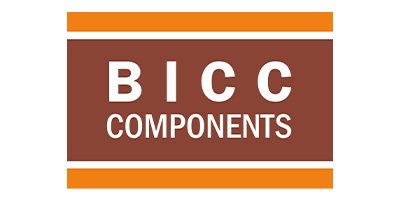 The curvature of the cleats mounting surface is appropriate for cable diameters 10mm to 51mm.
Excellent resistance to ultraviolet and weather.
Single piece design.
Standard: BS EN 61914:2016
Operating Temperature: -40°C to +60°C
Material: Low Smoke Fume (LSF)
Ideal for fixing power cables
Low Smoke Fume (LSF)
UV & weather resistant
Order by 4.30pm for delivery by
Please contact us to request a quote for this item.
BICC Components - LSF Cleat
Part No. F1544
A sales representative will contact you within 3 hours, Monday to Friday 8am - 5pm.
Alternatively contact us on 01727 840 841